Mistbuster, 120 Volt, Replacement Power Supply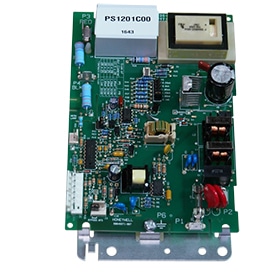 We provide industrial electrostatic air cleaner services to the greater Chicago, Indiana, Michigan and Wisconsin area. Reach out by phone or email to speak with one of our team members.
Description
Brand: Mistbuster
UPC: 07190
Mistbuster high voltage power supply with 120 volt input. For Mistbuster air cleaners models 500, 850, Quad and 2000 as long as they are 120 volt input.
This power supply also comes in 240 volt input. Please confirm which power supply you need. It should say what the input voltage is on the inside of the filter access door.
*Free Shipping*