SmogHog SG-4S electrostatic air cleaner – Coming Soon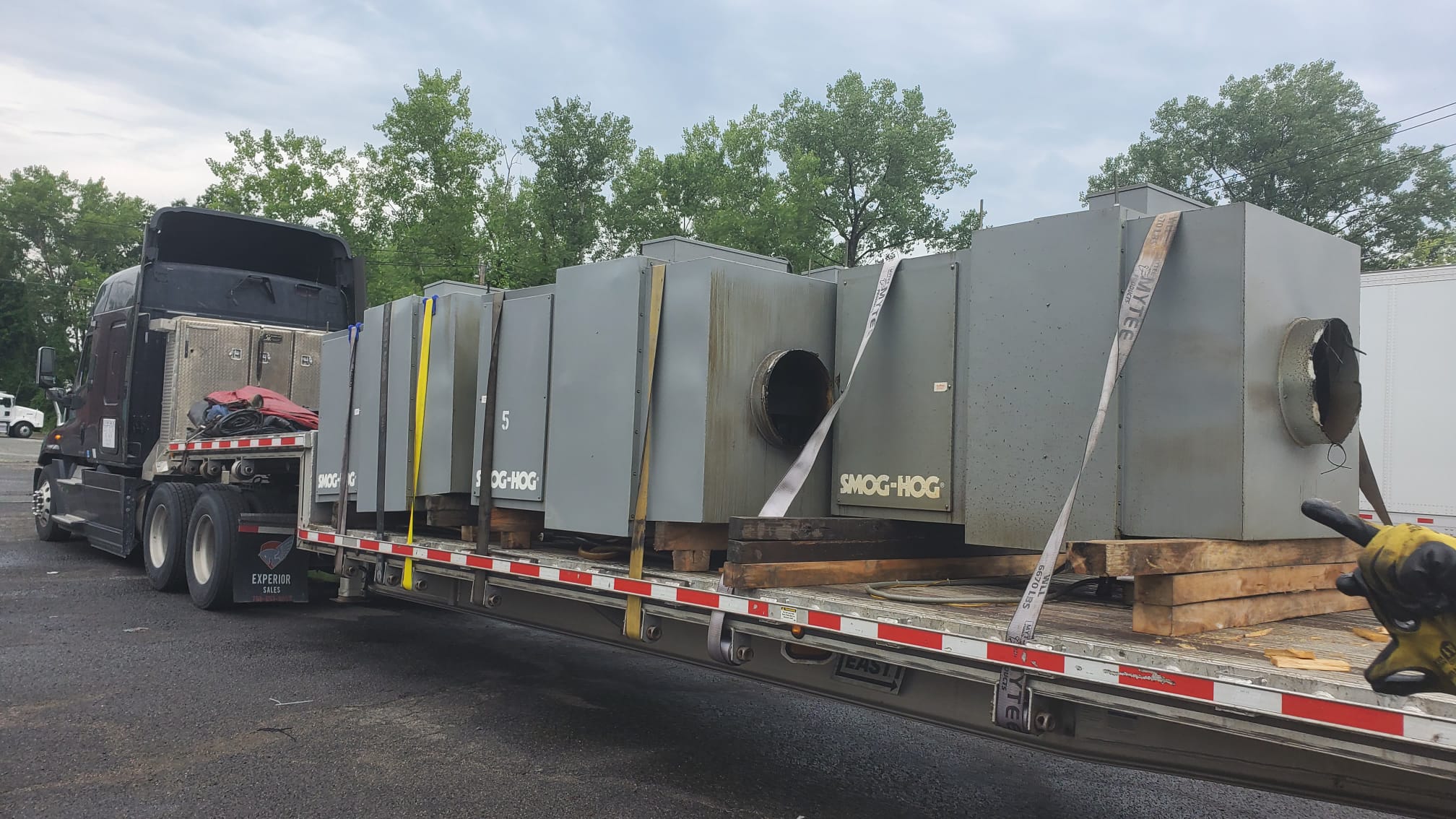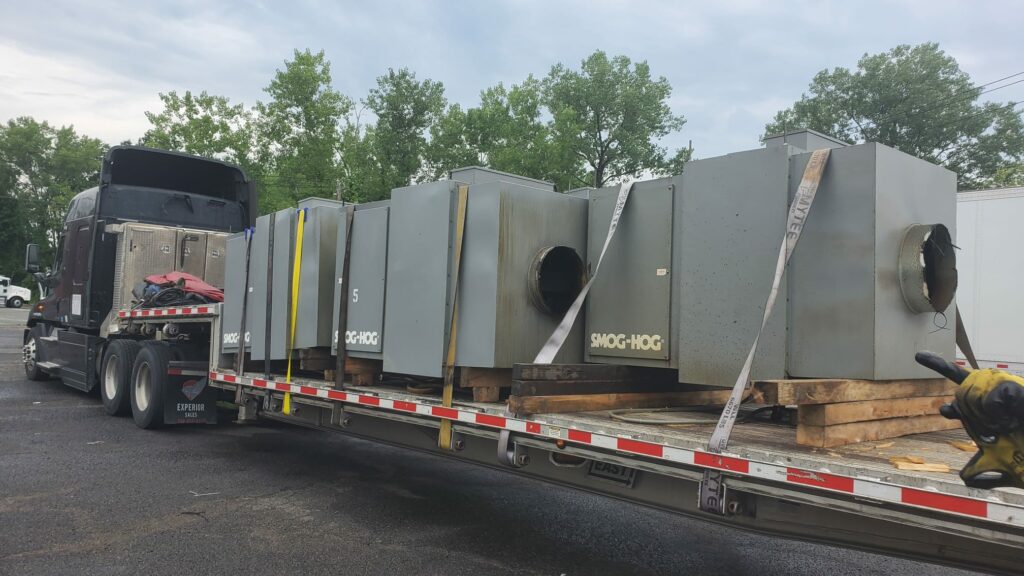 We provide industrial electrostatic air cleaner services to the greater Chicago, Indiana, Michigan and Wisconsin area. Reach out by phone or email to speak with one of our team members.
Description
Coming Soon! We have five used Smog-Hog SG-4S electrostatic air cleaners that are still on their way in. 
Contact us if you want us to reserve one for you.
Smog-Hog SG-4S is a single-pass electrostatic air cleaner. 4,000 – 5,000 Nominal CFM Capacity, includes inlet plenum with plenum filter. They are good for a free air system or ducted light smoke or oil mist application. For a heavy smoke application, a double-pass system is recommended. Two of these can be joined together by removing the blower section to make a double pass SG-4S-M.
These air cleaners are in good working condition.
They will be checked out before shipping, which includes:
New belt
Cleaning of unit and filters
Checking blower
Testing the motor
Testing the power supply for correct output voltage
Testing the cell and ionizer on high voltage
THESE INCLUDE A 90-DAY WARRANTY – Free Shipping!
Our Clean Air Switch exchange program is available for this air cleaner in our service areas.
COMMON APPLICATIONS
• Brazing • Casting • Cold forming • Flame cutting • Forging • Gear cutting • Heat treating • Induction heating • Lathes • Plastic and rubber forming • Quenching • Screw machining • Soldering • Threading • Vacuum pumps • Welding • Wet grinding • Wire drawing