Our Team is Here to Provide Clean Air for Your Industrial Facility
Receive the solutions you need to improve working conditions and air quality.
The Bee Clean Specialties team understands that air quality impacts every aspect of your facility – employee health, retention, and your bottom line.
That's why we're here to help.
Our skilled technicians will work with you to understand your needs and get you the solutions you need to have cleaner air and happier employees. Since 1977, Bee Clean Specialities has been the go-to team for cleaning, servicing, and repairing electrostatic air cleaners. With more than 975 facilities helped, you're in good hands.
Learn more about our team members and the passion we share for helping industrial facilities throughout Michigan, Ohio, Illinois, Indiana, and Wisconsin.
Our Mission is To protect employee health and improve their working conditions by providing clean air solutions.
Bee Clean Specialties helps manufacturers by assisting them in achieving clean air. Clean air makes for a safer, healthier, and happier work environment. This helps our clients retain and acquire additional employees. Clean air makes for a safer, healthier, and happier work environment. This helps our clients retain and acquire additional employees.
These Core Values Drive Everything We Do
Bruce McAbery
General Manager
Craig McAbery
Quality Control, Scheduling
Scott McAbery
Finance, Customer Service
Mark McAbery
Technician Team Lead
Matt Diener
Service Sales
Mittis Pettis
Field Service Technician
Shane McAbery
Field Service Technician
Keith Hensel
Shop Technician
Kelly MacPherson
Office Admin, Marketing Manager
Roddy Garlick
Business Development
Cade McAbery
Media Filter Specialist
Mike Anderson
Field Service Technician
"Thanks for your service, we can already see a big difference in the air quality."
Fastener Manufacturer
Frankfort, IN
"Excellent service and a great team of techs! We don't trust our systems to any others!"
Dave Cooper
Medical Device Manufacturer, Elmhurst, IL
"The operators on the floor are very happy with the work you perform on the SmogHog. Thanks for a job well done."
Fastener Manufacturer
Frankfort, IN
"Knowledge about their work, Quick response to customer, Easy company to work with."
"Technicians always knowledgeable and efficient. Scheduling always easy and prompt."
"Thank you for the great service."
Phil Knepper
ITW Shakeproof MacPark
"Very good to work with, and do very good work."
"Great company to work with."
"Thank you for all you do for us."
"Bee Clean has served us well over the past 25-30 years."
"I haven't had any problems with your company. I trust you and believe you have fair prices. I especially appreciate the quick responses when we need something."
"Good response time and easy to work with staff...all of them."
"Good communication, follows my check-in rules, obeys our safety practices, great customer service when I call too."
"They do a good job and I don't have to worry about our cleaners."
"Prompt and professional onsite staff."
"The service thus far has been exceptional. We have had a couple of breakdowns and Bee Clean was there getting us parts or doing the service. Great support!"
"Reliable, scheduled maintenance. The units just run, I do not need to worry about having the time or manpower to take care of them."
"Great service & professional team members. Input from team members when they see something not correct"
"Bee Clean is a class act organization. Ownership provides excellent services, great team members when they work here, and always let us know when we should be doing something else to have good equipment."
"You guys do a great job. You're quick to respond to my calls or emails and do a very good job while here."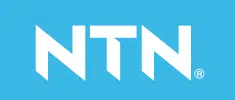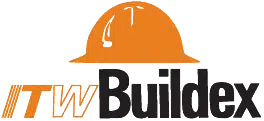 Breathe Better. Work Better. Live Better.
Schedule a
Consultation

We'll set a time to learn about your business, specific needs, and walk through the next steps.

Receive a
Custom Quote

We'll review your manufacturing process and develop a solution that resolves your air quality concerns.

See the Difference
Clean Air Makes

Watch the suite of Bee Clean equipment and services transform your facility's air quality, team's health, and long-term profitability.
Interested in Joining
Our Team?
With flexibility, health insurance plans, and no weekend work required, Bee Clean Specialities is a premier choice for anyone looking to help industrial facilities get the clean air they deserve.
Electrostatic air cleaners use high voltage and DC current, a lot of knowledgeable maintenance people are not familiar with working with that.
You're better off having your maintenance staff focus on your production equipment to prevent you downtime.
We work on these every day so can troubleshoot them faster than someone that works on them once in a while.
The cost varies depending on the size of the air cleaner and how close you are to our facility. It is often cheaper than what you would pay in electricity to run a media filter unit because media air filters have to use higher horsepower motors to move the same amount of air.
Although electrostatic air cleaners are relatively basic in concept, there is a lot of little things that can make them not work. Someone familiar with them can pick up the problem quickly.
There are four areas to check to see if your filters are dirty and need cleaning.
Collection Cell: Pull out the collection cell, they start to get dirty on the leading edge, towards the intake side. As they get dirty, they collect farther and farther back on the cell plates. You want to clean them before it is dirty all the way back preferably catch it at about three-quarters of the way back
Ionizer wires: If the wires have build-up on them, it can insulate the charge so that the smoke or oil mist does not get charged. If the smoke and oil mist does not get a charge, it will not get collected in the collection cell.
After Filter: This is a one-inch aluminum mesh filter that most brands have after the collection cells. If the after-filter is dirty, it is time to clean.
Indicator light: This light indicates that the collection cells and ionizers have the correct high voltage. If this light starts to flicker or goes off, it is past time for maintenance.
With our Clean Air Switch program we have the ability to service 20+ brands. The most common brands are Smog Hog, Mistbuster, Trion, and Tri-Mist.
In addition to the facilities we service onsite in Wisconsin, Illinois, Indiana, Michigan, and Ohio, we also offer long-distance service nationwide so you can get the solutions you need without going out of your way.
No, while we have built our business focused on being an electrostatic service provider, we also provide the following services, Media Filtration Service, Electrostatic Air Cleaner sales/install, and ductwork installation. We have evolved to support our slogan. Breathe Better. Work Better. Live Better.
Schedule Your Free Consultation
Connect with one of our experienced technicians to get the information and resources you need to ensure your facility no longer struggles with air quality.